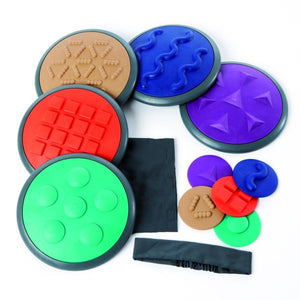 Platforms with different reliefs.
They are used to develop tactile sensitivity in the hands and feet, teach them to verbally describe their impressions and to play at memorizing with blindfolds.
Contains 5 large pieces (for the floor), 5 small pieces (for the hand), a blindfold and a cloth bag.
Made of an artificial rubber very pleasant to the touch.