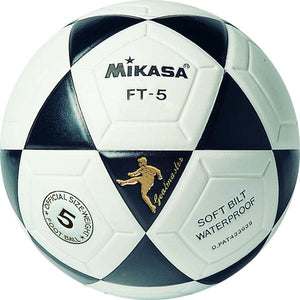 Mikasa Hyde heat-sealed leather cover.
Good resistance to abrasion and totally waterproof.
Its construction allows it to be soft but very resistant at the same time.
Recommended for training and competition.
Exceptional for hard and abrasive holes.
Nylon wound.
Loose butyl rubber chamber.
8 heat-sealed layers.
Circumference: 69-71 cm.
Weight: 400-450 gr.